Michelin Pilot Alpin 5 SUV Tyres Available in Antrim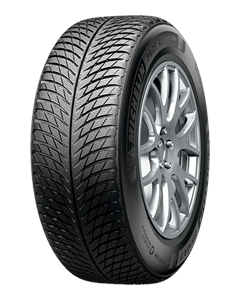 Pilot Alpin 5 SUV
WHY IS THIS THE RIGHT TYRE FOR ME?
Safety whatever the winter conditions
Improvement of braking performances on all types of winter road surfaces (wet, snow and dry) and higher resistance to aquaplaning(1).
Never stuck whatever the winter conditions
Improved snow traction(1).
Control on all winter roads
Improved wet and snow handling(1).
Acclaimed by car makers
Homologated by Mercedes-AMG for GLC, BMW for X3, Porsche for Cayenne.
WHAT'S BEHIND IT?
New directional tread pattern redefining dry, wet and snow performance
New symetric pattern for optimized overall dry, wet and snow performances, with central groove for increased resistance to aquaplaning.
Latest generation tread compound for wet, dry and snow grip improvement
An innovative formulation integrating a new functional polymer, pushes wet / dry and snow grip performance to the next level.
Increased sidewall robustness
Reinforced casing for demanding SUV vehicles.
Full ring Premium Touch design
A velvet effect on the external sidewall to sublime your car.